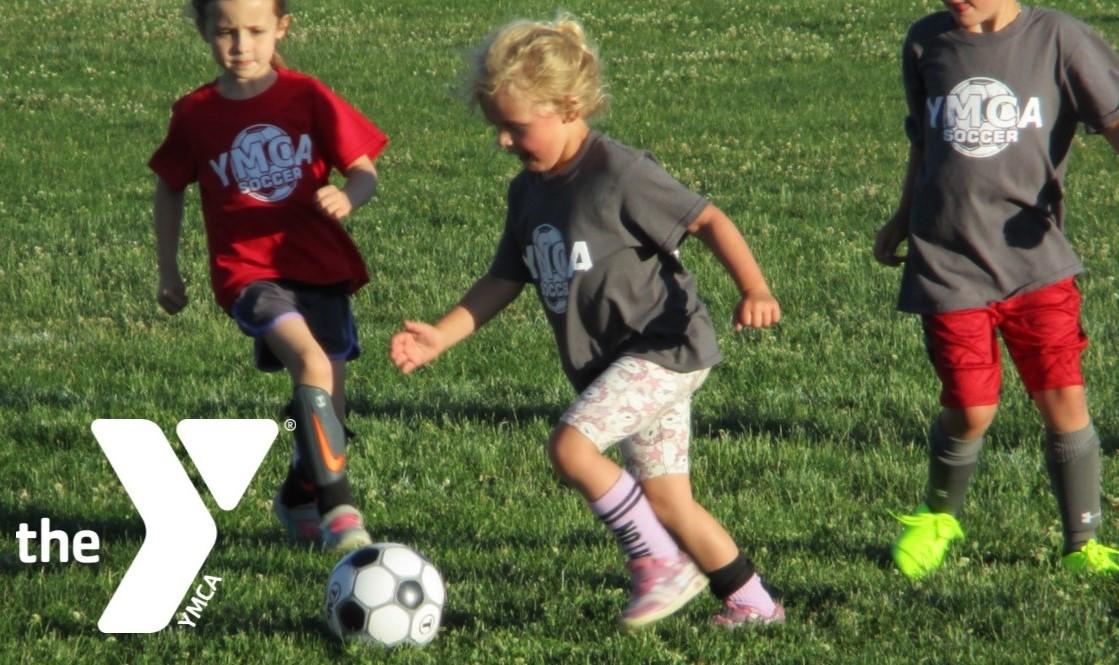 YMCA FALL SOCCER
JEREMY BULLOCK FIELDS
GET MOVING WITH YMCA FALL SOCCER! THIS PROGRAM EMPHASIZES:
EQUAL PLAYING TIME FOR ALL

TEACHES BASIC SOCCER FUNDAMENTALS

SPORTSMANSHIP & TEAMWORK
DIVISIONS:
ITTY BITTY(3yr OLDS) AND PRE-K THROUGH 8TH GRADE
WHEN & WHERE:
PROGRAM RUNS SEPTEMBER 16 THROUGH OCTOBER 17, 2019. ALL GAMES WILL BE PLAYED AT JEREMY BULLOCK FIELDS BELOW MARGARET LEARY ELEMENTARY ON TUESDAYS AND THURSDAY EVENINGS. PRACTICE DATES AND TIMES ARE HELD THROUGOUT THE WEEK AND SCHEDULED BY COACHES.
COST:
FAMILY MEMBERSHIP - $35 / NON-MEMBER - $90
( INCLUDES A TEAM T-SHIRT)
REGISTRATION DEADLINE SEPTEMBER.9 REQUEST FOR TEAMS/COACHES ARE NO LONGER AVAILABLE